We have to buy a car. Our J-car is heading back north of the border. So I did my research of small vehicles - village runarounds basically - and came up with the Honda Fit and Nissan March. We were happily settled with the Fit, when I realized I had done all of my research on US Honda sites, and it appears the versions available in Mexico are quite different. Even the top of the line Fit doesn't appear to have any GPS or back-up camera warning system (while the Mexican Nissan does).
Does anyone have one of these cars and know what the deal is with US/Mexican differences? I will probably go through SS Autos, and I'm sure he knows his stuff, but would like to be somewhat informed before starting a conversation.

TrueBrit

Share Holder





Posts

: 322


Join date

: 2013-05-19



Compare the Fit with the Nissan Note, they're more similar. It's quite common that models are unique to each country. That's the "deal."

David

Share Holder





Posts

: 5003


Join date

: 2010-04-05


Location

: Ajijic


Humor

: Good



Wife has a 2014 Nissan note. All the bells and whistles, bluetooth, GPS, backup cam. Nice car. Pm me if you'd like to come by and take a look. Perfect size for down here.
March is smaller. Also called Micra in much of the world.  Note is more like a Fit.  Actually I really like all three cars.  I have an older Europe made Micra and we love small cars. Always can find parking space. All three of these cars have good safety equipment also. Not so true for many older small cars. You can't go wrong with Note, Fit, or March.  Interior is much the same size for all three but note and Fit have more luggage space.  Excellent gas mileage on all three also.  Close friend has Fit and it is probably one of the most efficient sized cars but more expensive than March. Not sure on cost of note.

Zedinmexico

Share Holder





Posts

: 5604


Join date

: 2011-10-28


Location

: On the hill in Ajijic


Humor

: Red Dwarf, Marx Brothers, SCTV



If you can do with 2 seats the SmartCar is great.  I have one, it makes the Fit and Note look big, but they do have 4 seats.  Economical too, 56MPH around town and needs only 1/2 a parking space!  We use it for all of our local driving.

David

Share Holder





Posts

: 5003


Join date

: 2010-04-05


Location

: Ajijic


Humor

: Good



I'd had my 2010 Honda Fit long enough to say it's been one of the best cars I've owned.  It's an anti-lemon; no trouble at all.  This model, made in Brazil, has a little higher clearance than the U.S. model, which is great for the topes. Price well under 20K US
I recommend doing business with S&S. Helpful at buying, and good customer service thereafter.

If I were buying now, I might go for the Note.  A friend did that and I've ridden around in it enough to say it's a nice riding car and has the backup screen and a few other goodies that would be good to have.  Don't know the price.

gringal

Share Holder





Posts

: 11893


Join date

: 2010-04-09


Location

: Lake Chapala (from CA)


Humor

: occasionally



i've been looking at 70's and early 80's renault r-5's with a carb instead of fuel injection and no friggin' computer.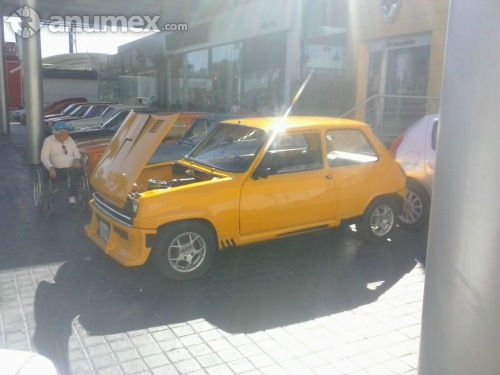 Pedro

Share Holder





Posts

: 4597


Join date

: 2012-11-29


Age

: 79



Similar topics
---
Permissions in this forum:
You
cannot
reply to topics in this forum