Well respected local cardiologist Dr. Ramon Garcia Garcia has recently opened a beautiful state-of-the-art cardiac center right here at La Cristina, Lake Chapala. His main practice is, and has been for 30 years, in Guadalajara with Wed evening consults in La Floresta. He is currently seeing patients at La Cristina for treadmills, Holter Monitors, EKGs, Echocardiograms, cardiac exams, and consults on Saturdays. In June, he will move his practice to La Cristina full time.
Here are a few photos of Dr. Garcia and the facility.
To contact Dr. Garcia:
La Cristina #25 – Phone 766 4622 (Saturdays)
La Floresta #22 – Phone 766 0812 (Wednesday evenings)
Emergency – 333 157 4741
Email –
dr_ramong@yahoo.com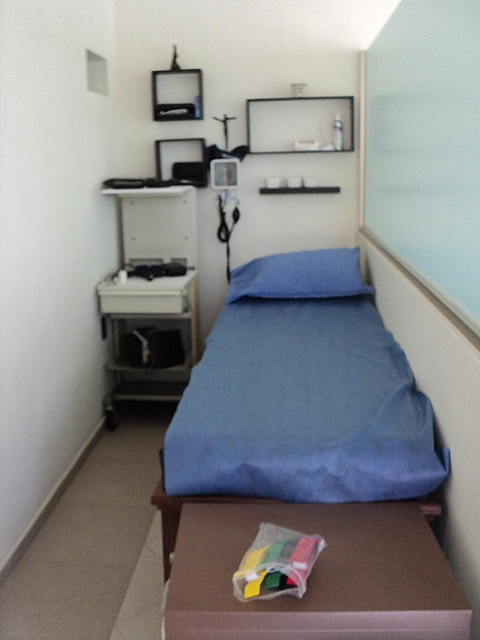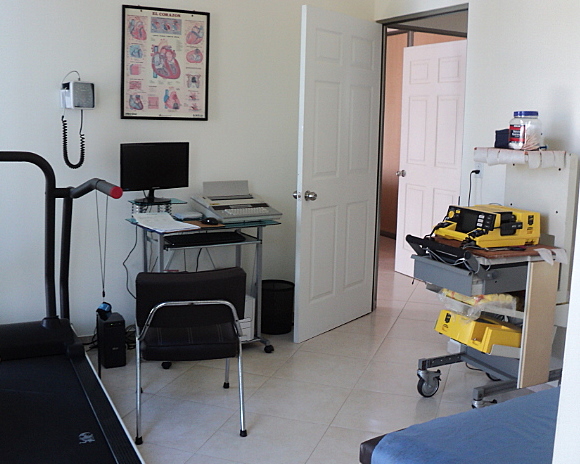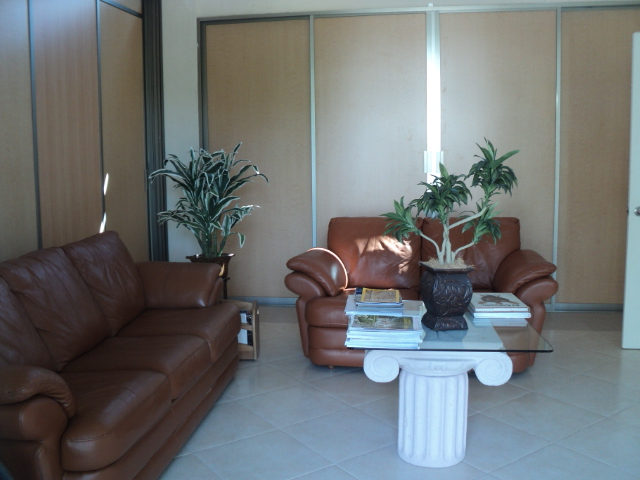 Beautiful facility.

If you could add or change his newest information to my "LiST OF AJIJIC AREA DOCTORS AND SPECIALISTS" - Dated Dec. 22, that would be good.

John

joec

Share Holder





Posts

: 1206


Join date

: 2012-11-01


Age

: 78


Location

: West Ajijic


Humor

: Sometimes



He has been and is my cardiologist...can't recommend him highly enough.
Pulled me through a tough situation.
Good on you CBob for making him better known.

slainte39

Share Holder





Posts

: 9348


Join date

: 2010-07-22



I actually posted this for Trailrunner so we can thank her for this.
Yes we have been there a couple of times and the place and Dr.s are wonderful, his wife is an Endocronologist. sp

Hensley

Share Holder





Posts

: 1204


Join date

: 2010-07-07


Age

: 58


Location

: Chapala 9 Years



As the Dawg approaches 71, I appreciate a good cardiologist so I went to Dr. Garcia´s clinic in La Cristina a couple of months ago. He put me through the whole shebang with what seemed to me to be state-of-the-art equipment I never expected to find in Ajijic. This was a routine examination as I had had no cardiological event - just getting old. I passed all of his tests although i can´t pretend that he did not note the rather large and extended storage area for excess calories adjoining my belt line. As Joe E.Louis said to Jack Lemon in drag who had just exclaimed, "I can´t marry you, I´m a man!"; " Well, Nobody´s perfect."

I think Dr. Garcia´s clinic is a local treasure, get in there and let him have a look at the old pump. I was quite pleased with his service and the cost of that service considering his investment in equipment at La Cristina.

By the way, Dermika has an opthamologist who comes in on Saturdays from Guadalajara. I still remember having to go to Guadalajara for these types of medical services and I also remember the opportunistic medical practitioners of those days back around 2001 who came here just for the pesos. Times have changed for us old goobers here in 2013 and a welcome change it is. I can´t as of yet recommend the Saturday eye doctor at Dermika since I have yet to see her but I will keep you informed. As for Dr. Garcia, I recommend him and his clinic without reservation.

hound dog

Bad Dawg





Posts

: 2067


Join date

: 2010-04-06



CanuckBob wrote:I actually posted this for Trailrunner so we can thank her for this.
HUH? Who the hell is on her avatar? Cause that ain't her. Just sayin'.

E-raq

Share Holder





Posts

: 1998


Join date

: 2012-05-27



For those who have asked what Dr. Garcia's prices are for cardiac studies at the La Cristina facility, here they are. Most of our patients are sent to us by other doctors for already having had a cardiac event or for being at risk for one. I don't understand why we don't get more people coming in BEFORE they have a problem!
12 lead EKG - 1000 pesos
Echocardiogram - 2000 pesos
Stress Test - 2000 pesos
24 hr Holter Monitor - 2000 pesos
All studies include consult before and after, patient file, and printouts. Echo pts will have a DVD of their study.
No charge for CPR. . .HAHAHAHAHAH. . . just kidding

Trailrunner

Share Holder





Posts

: 7998


Join date

: 2011-04-18



Worth every centavo...IMHO.

slainte39

Share Holder





Posts

: 9348


Join date

: 2010-07-22



Similar topics
---
Permissions in this forum:
You
cannot
reply to topics in this forum