With the opening of the Feria Maestros del Arte, I thought it might be timely to post on this "Art Treasure" from Michoacan. I believe that Hilario Alejos Madrigal is the only designated Maestro of this style of pottery and he will be showing at the Feria:
http://mexicoartshow.com/alejoshilario.html
From a conversation with one of his assistants at the Santa Fe, NM Folk Art Market, I learned that his studio is in San Jose de Gracia but he
doesn't
do any sales out of his studio. His products can be found in Patzcuaro, San Miguel de Allende and at various shows such as this. Another background article on this fine artist:
http://www.mexconnect.com/articles/1288-a-family-tradition-in-michoacan-the-pineapple-pottery-of-hilario-alejos-madrigal
In both the villages of San Jose de Gracia and Patamban in the State of Michoacan, one can find numerous other artisans who also produce this style of pottery. For those with a sense of adventure, a "road trip" of about two and a half hours each way will get you to the center of the universe for Pina Pottery. Here is a link to a map with directions driving from Chapala:
http://g.co/maps/mbzqg
Now for a word of caution - if one does a Google search for San Jose de Gracia, it will show you the town being located near Mazamitla. To eliminate confusion, most maps simply designate the "pina town" as San Jose. There are two times during the year when it
is not recommended
going in search of Pina Pottery in these villages: 1) immediately following the week of Palm Sunday as most artists have sold out most of their inventory at the Uruapan, Michoacan Artisans Market, 2) during the rainy season since the clay doesn't set up or cure properly due to the moisture in the air.
Some Pina Pottery photos from the Casa de las Artesanias de Michoacan in Morelia:
[img]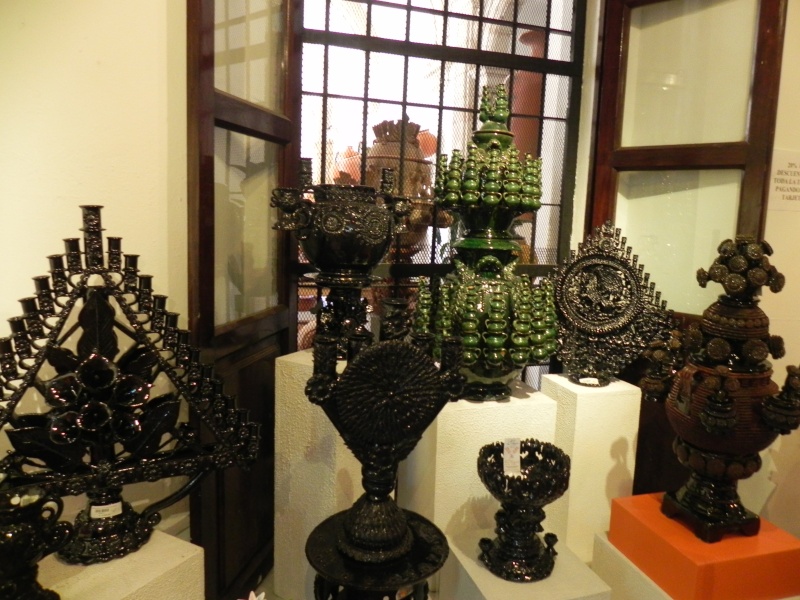 [/img]
[img]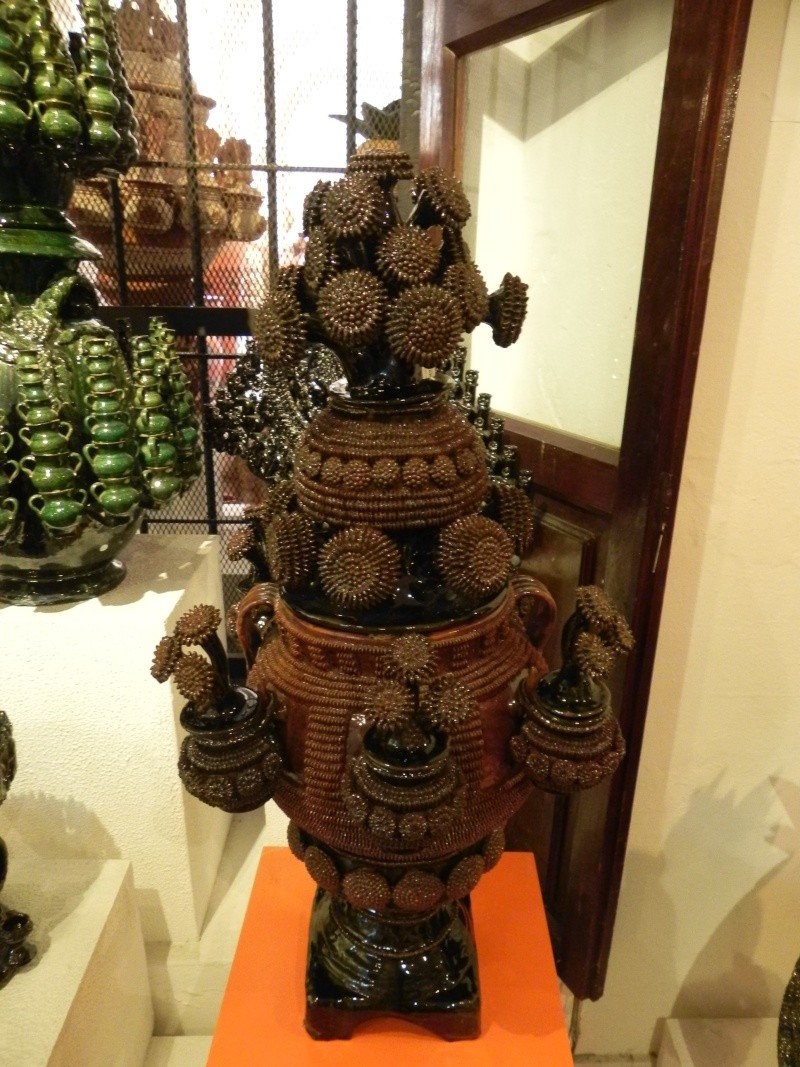 [/img]
[img]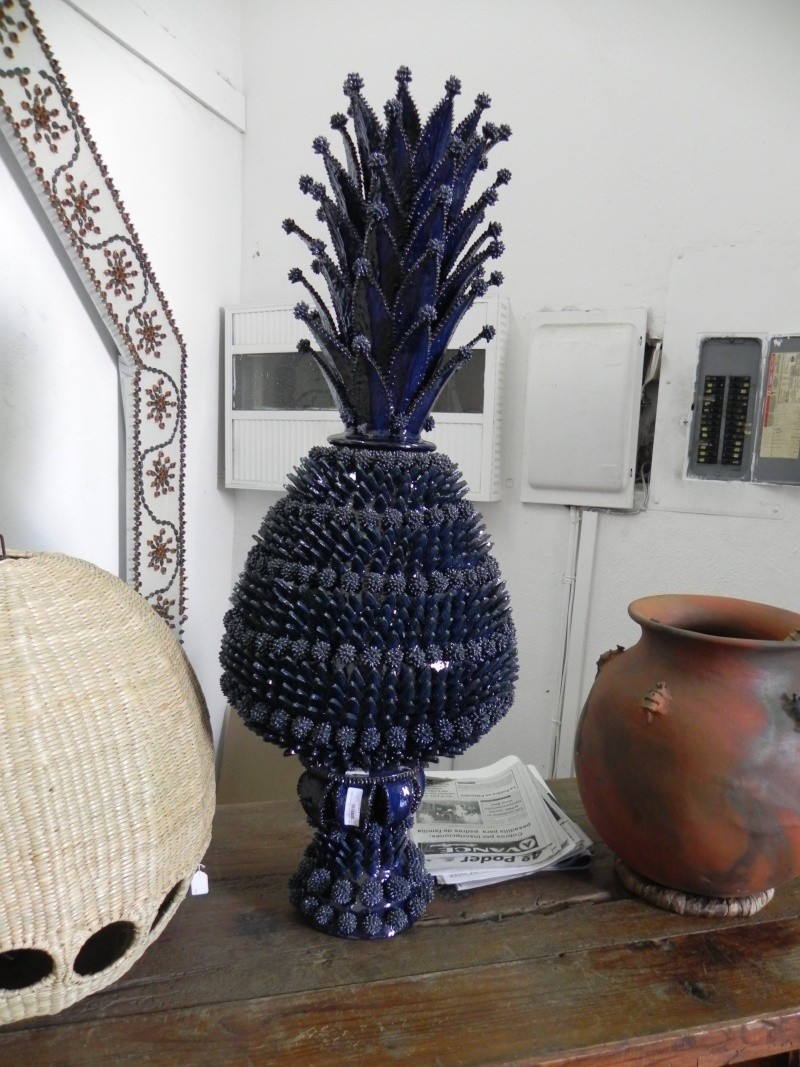 [/img]
Pina Pottery Photo Album:
https://picasaweb.google.com/113004810728401553444/PINAPOTTERYSANJOSEDeGRACIAMICHOACANMEXICO?authkey=Gv1sRgCPSA-M6zqZDhPw#5548844845379714098
Pina Pottery Video:

CheenaGringo

Share Holder





Posts

: 6692


Join date

: 2010-04-17




Splashingcolor

Share Holder





Posts

: 103


Join date

: 2010-07-31


Age

: 67


Location

: Chapala, where all th


Humor

: Profound yet witty



Now that the Feria has closed, I will make comment on the particular artist in attendance. There is no question that he is extremely talented and has done a great deal for the reputation of this style of pottery! However, IMO he is much like many highly recognized artists and charges a premium price for his work. He is quite smart in that he places his work in markets where the traffic will carry the price and there is always an element who likes the "bragging rights" that go with purchasing from a known artist.
To give an example, we saw a candle holder (3 candle style) at the Santa Fe Folk Art Market priced at $90. In talking to his assistant, he indicated that this was the same price charged in Patzcuaro or San Miguel de Allende. During our last trip to San Jose de Gracia, we found a very attractive set (2 candle holders and a pina centerpiece) of a very acceptable quality for about half of the price of one of his candle holders.
Photo Of Pina Pottery sitting on our Copper Accent Sideboard made in Patzcuaro:
[img]
[/img]

CheenaGringo

Share Holder





Posts

: 6692


Join date

: 2010-04-17



Similar topics
---
Permissions in this forum:
You
cannot
reply to topics in this forum